Friday, June 02, 2017
bad, bad, and bad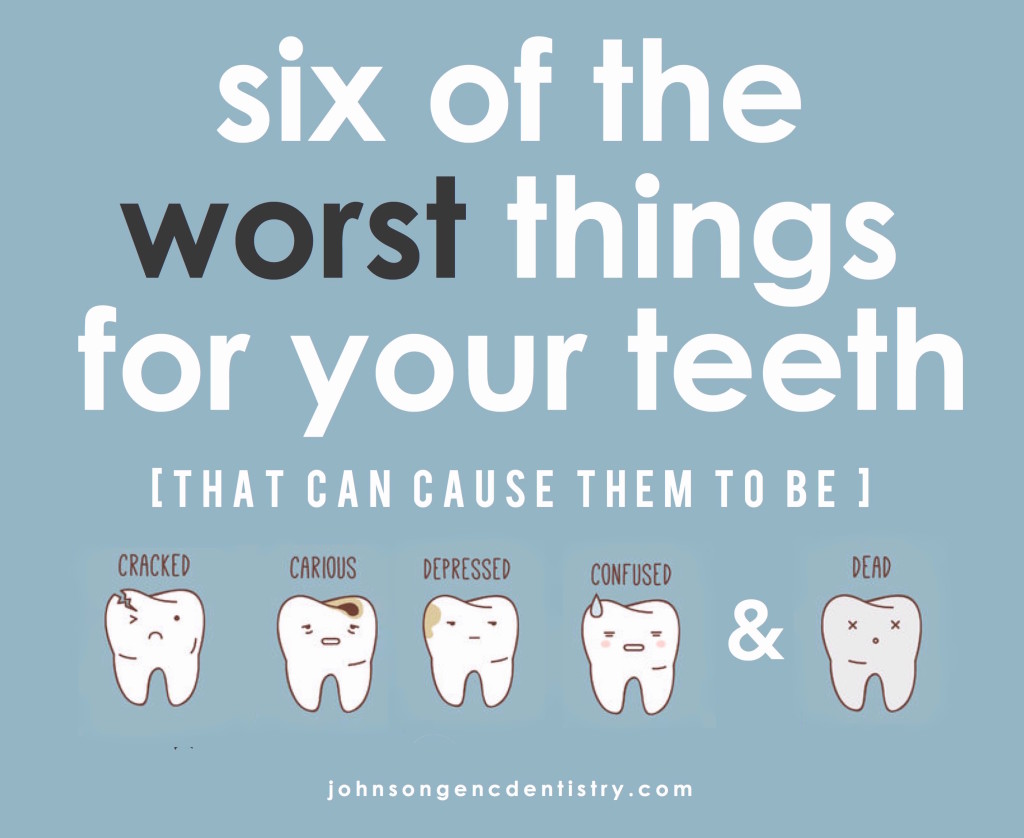 Bad habits are hard to break but when it comes to teeth, here are six you should consider leaving behind.
1) NAIL BITING
The problem: nail biting can chip and wear teeth.
The solution: identify triggers, reduce stress, try to find something to keep your fingers busy, commit to stop.
2) BRUSHING TOO HARD
The problem: brushing too hard can irritate gums and damage teeth through abrasion
The solution: brushing for two minutes twice a day is best — use a soft toothbrush and don't apply too much pressure.
3) GRINDING
The problem: grinding can cause chipped or cracked teeth in addition to joint pain and muscle pain.
The solution: a mouthguard for nighttime, relaxation exercises.
4) CHEWING ICE CUBES
The problem: broken or chipped teeth.
The solution: just say no.
5) CONSTANT SNACKING
The problem: snacking all day — especially on sugary foods — puts you at higher risk for cavities.
The solution: if you need to snack, try to stay away from sugar. And follow the snack with a glass of water to rinse away leftover food.
6) USING YOUR TEETH AS TOOLS
The problem: using your teeth as scissors, pliers, etc. which can chip, break, or wear teeth.
The solution: take the time to get the right tool –– not your teeth –– to get the job done.