Tuesday, September 27, 2011
just say no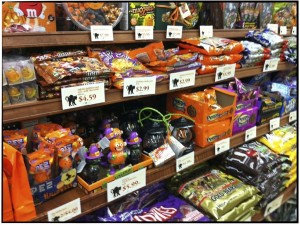 Why is it that Halloween candy now makes its debut in August — a full two months before the actual costume-filled holiday? Perhaps it's so we buy tons of candy. Eat it. And then buy tons more. The downside? Your teeth and your kids' teeth.
How to avoid adding cavities to this festive day? Brush and rinse well after a run in with sugar, or … just say no.
P.S. Don't get us wrong — we LOVE Halloween. But better to wait until October 31st to buy candy.